Hello,
Well, we are in the midst of technology service provider issues! Seriously frustrating. Last night, we were without TV, internet and land-line acces for three hours. Hopefully, we'll see improvements today, but just in case: two super quick posts from me (do I hear cheering? *grin*)
Isn't the inspiration photo over at
Curtain Call Inspiration Challenge~Unicorn
marvelous? Pretty and whimsical....
Here's my interpretation...
Isn't that
Dream
die (Serendipity Stamps) cut pretty? And, since I'm smitten with my
awesome
unicorn die (a gift from an incredibly sweet, talented blogging friend!), I made a second (
Imagine
,
Inks Spots
from Serendipity Stamps).
NOTE: Honoured and delighted to be selected as a Curtain Call Show Stopper! THANK YOU!! The DT comments make me smile...mega-watt smile!
Apparently, I'm really smitten, because a third happened...
That's it for my unicorn cards. The first two are being mailed off today: one for my sweet little niece, Ms T, and one for my husband's beautiful niece, Ms. W. She's 19 and LOVES unicorns).
I'll leave you with this...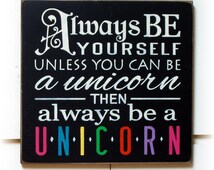 Too funny!!
Thank you for spending time with me today; your visit brings me joy!