Hello!
Ellen generously sent the team Mountain Holiday
stamps
and
dies
to play with...and play I did! Snow much fun!!
Two with our agile skiers, swooshing through moguls to bring Christmas wishes. My husband was quick to point out that my gondola was precariously perched and should be 'running straight'. I waved him away...my tag to do with as I please (although, he may be right...not sure I'd want to be on a gondola that "appears" to be heading straight into a mountain! Kind of reminds me of the landing strip in Lukla, Nepal...the one that goes 'uphill' along the shoulder of a mountain. YIKES...and we wonder why I have fear of flying! Anyway, I digress...)
Supplies out, images coloured...why not make a few more...
The small tag opens to reveal the sentiment; just a cute little embellishment to accompany a pair of warm socks or a scarf.
The Mountain Holiday medley...
Our generous sponsors
Drop in at Tracey's blog to see AMAZING, inspiration from the STAMPlorations designers and the 25 Days team HERE.
Details about how you can play along - and win prizes! - are HERE.
Looking forward to seeing your tags in the gallery!
The 2018 25 Days of Christmas Tags Main Post and Linkup
November 16, 2018: Ellen Hutson
Also sharing at:
The Daily Marker 30 Day Colouring Challenge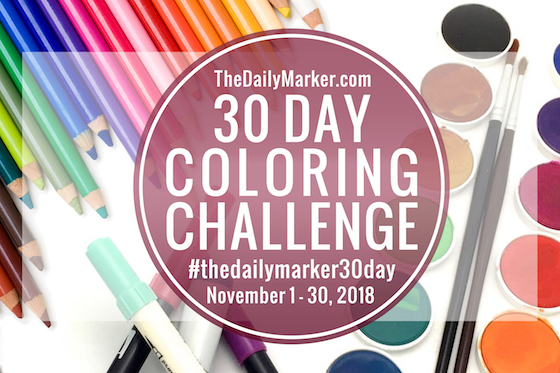 Thank you for dropping by!